WELCOME
This website is dedicated to all Suspended Dance artists. Suspended Dance consists of any physical dance performed above ground level. Some of the more common Suspended Dance arts are as follows (definitions are available on the glossary page):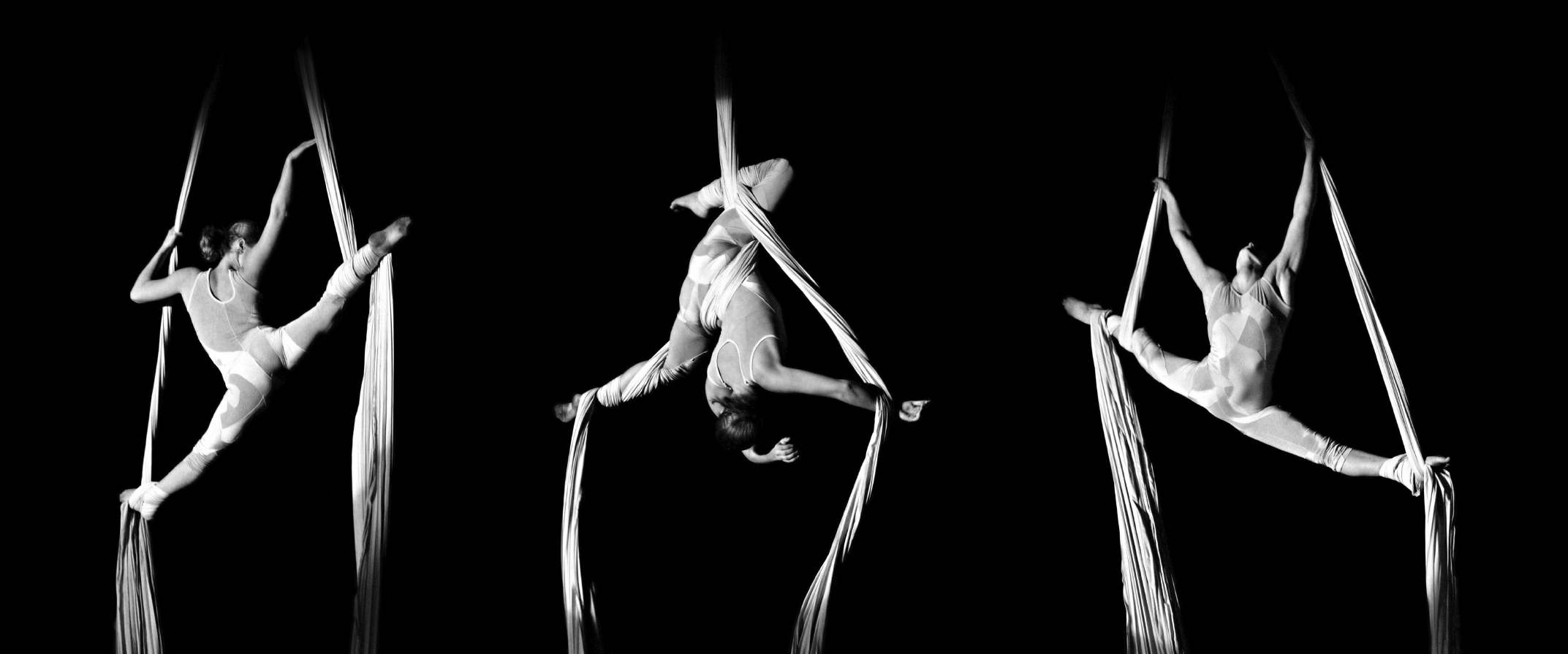 Aerial tissu / aerial tissue / aerial silk / aerial chiffon / aerial fabric / flying silks

Aerial hammock

Aerial net

Spanish web / corde lisse

Aerial lyra / aerial hoop / aerial circeaux

Swinging trapeze

Static trapeze

Aerial bungee

Aerial straps

Chinese poles

Pole dancing

Stilt walking

Hand balancing / body balancing / acrobatics
Do you want to hire a suspended dance act for your next special event? Many performance companies are available for private bookings. Visit the link directory to visit these sites.
Do you want to learn a suspended dance form? Many studios offer lessons in aerial arts. The link directory will help you find aerial arts classes near you.
The discussion forum is a place to post questions, announcements, and other messages for the aerial arts community.
You can also visit the blog of this website's author, a newbie to the suspended dance world.
You can also browse through fun aerial arts gear on the gear & costumes page!
Thank you for visiting